Located on the island of Kalymnos in the South Aegean Sea, Greece in the beautiful village of Panormos this small family farm has been our home since 2016. 'Meraki Seeds' farm is run by Helena Rutström and Patrik Landberg, both from Sweden. In 2015 we decided to fulfil our dream and moved from the small Swedish town of Piteå, close to the Arctic Circle, to the Greek archipelago. From that day we have been working towards our goal, combining a happy and simple lifestyle on our small farm. By opening our webshop we have reached the final milestone in this journey.
Here we produce vegetables, fruits and olive oil for house needs and heirloom seeds for sale. The seeds are grown according to organic principles, non-GMO seeds only. In our garden, we use local horse and goat manure, homemade compost and mulch combined with manure from our flock of chickens. In this way, we can recycle the resources we have at hand combined with the bright Greek sun.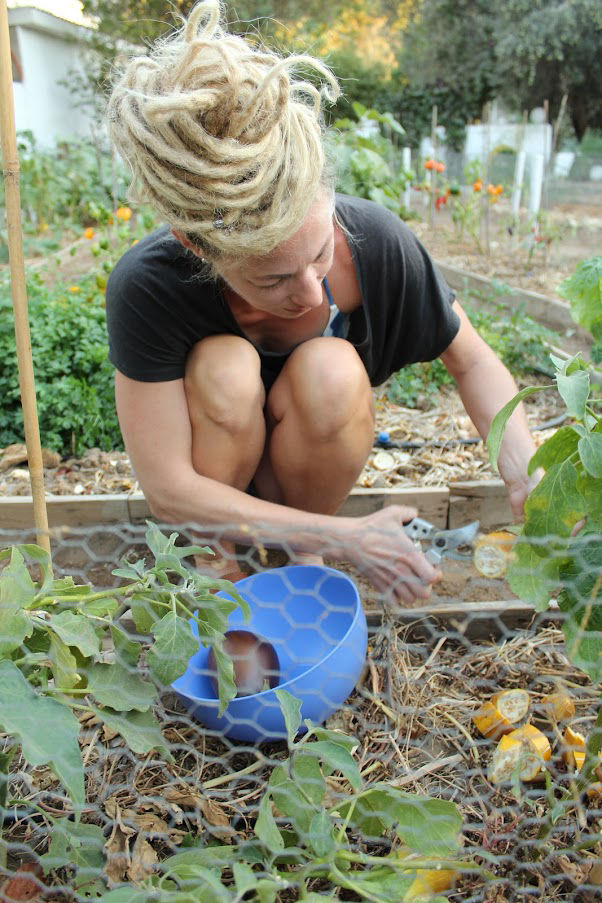 Helena has a degree in Landscape Architecture from the Swedish University of Agricultural Sciences, also studied Spanish and Greek. She has been farming all her life, together with parents and grandparents, vegetables for house needs, herbs and flowers and has always kept a garden depending on current living conditions, living in an apartment with a balcony, a house or a farm. She has worked at Piteå Municipality and at the Swedish Church, among others. Helena's special interest is finding and growing rare varieties of tomatoes.
Patrik has a background in construction where he gained extensive experience in landscaping, electricity and plumbing, these skills are handy on a small farm where special solutions are required to make the work and maintenance flow smoothly. Patrik also has a special interest in hot chilli peppers and a part of the garden is designated for his unique chilli farm where the chilli peppers are fermented and made into superhot chilli sauce.
The meaning of the Greek word "Meráki / Μεράκι" translates to "put your heart into something, to do something with passion, from the heart, with absolute devotion, with undivided attention, a labour of love".